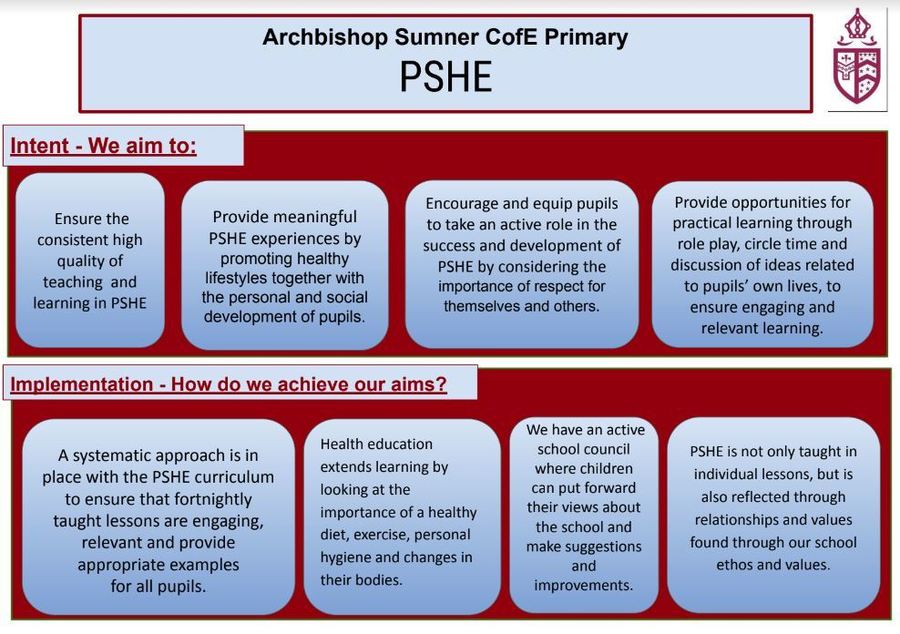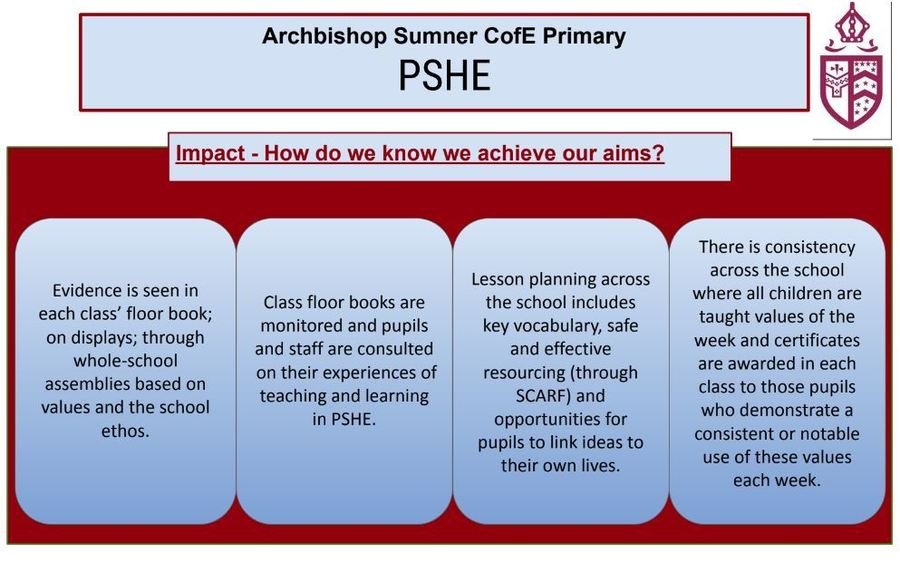 Personal Social and Health Education (PSHE) refers to those aspects of school life at Archbishop Sumner that are designed to promote healthy lifestyles together with the personal and social development of pupils. Children are taught the importance of respect for themselves and others through:
Identifying the importance of relationships within families and friends.

Role play

Circle time, when all the children talk about their experience.

Outside visits from the police, fire brigade, animal welfare groups, the school nurse and other relevant agencies.
Health education extends learning from home by looking at the importance of a healthy diet, exercise, personal hygiene and changes in their bodies.
We have an active school council where children can put forward their views about the school and make suggestions for improvements. This has proved very successful as the children come up with wonderful ideas, which, if possible, can be implemented in the school.
At Archbishop Sumner we feel that it is important to produce active citizens for the future. PSHE is therefore not only taught in individual lessons, but is also reflected through relationships and values to be found through the ethos of the school.