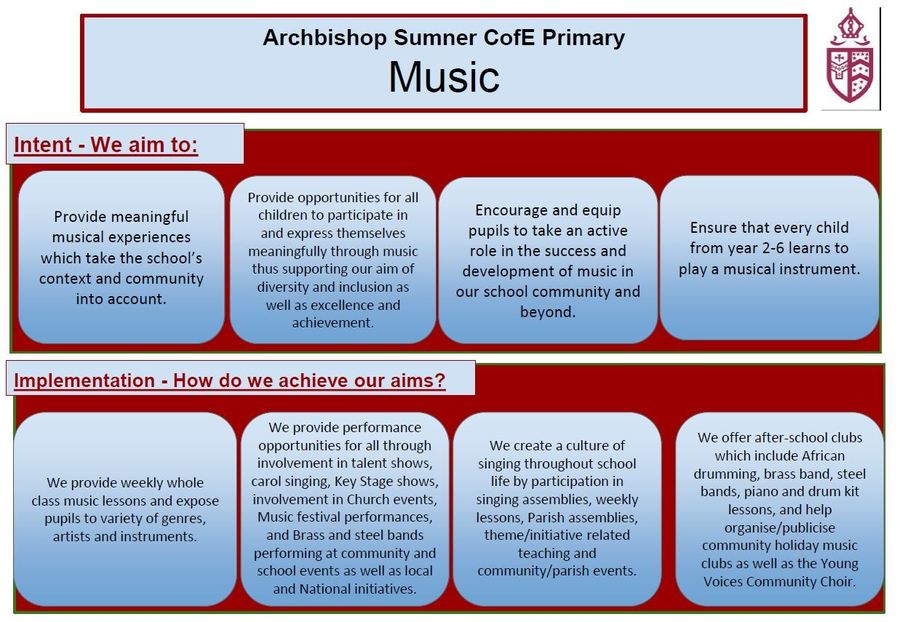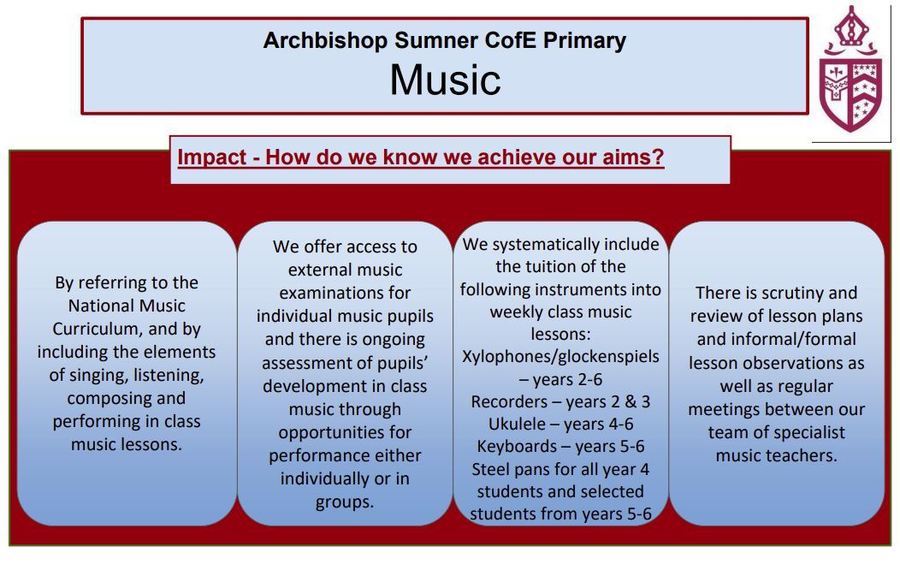 MUSIC AT ABS



The school has a dedicated music teacher who organises & teaches the music curriculum as well as the extra-curricular & after school music clubs. There are numerous links in the borough & beyond, including Lambeth Music Services, Sing Up, the Southbank Centre, Southbank Sinfonia & Kinetica Carnival Arts.
Class Music: Weekly music lessons link to class topics, ensuring that music is included in the whole school curriculum. Children sing, play instruments, & create their own music. Special annual projects include yr 5 with the Southbank Sinfonia (composition & performance workshops followed by a concert), y2 & y6 performing at the Royal Festival Hall at the Lambeth Schools Singing Festival, year & years 2/3 & years 4/6 going to a Brightsparks concert with the London Philharmonic Orchestra.
Singing is a particular strength in our school, & is an important part of school life, enjoyed by children & staff alike. This includes daily singing in assembly, music lessons always including singing, KS2 choir which performs both in & out of school, our annual X-factor singing competition, sign2sing annual singing & raising money for deaf children, & twice yearly shows for both lower and upper school, which feature singing.
Extra-Curricular: At ABS all children in year 2 & 3 learn recorders and all children in year 3 learn Steel Pans and Brass instruments. They can then join the recorder group, brass band or steel band in year 4. Extra music clubs include Choir, Brass Band, Recorder Ensemble, African Drumming, Steel Bands, Rock Band and Song-writing. We were awarded the Sing Up Platinum Award for all the exciting music we do. Visit the link below to see all the video clips and photographs from the Lambeth Music Festival. http://lambethmusic.co.uk/news/festival.asp