ENGLISH
At ABS we believe that English is at the centre of a creative and cross -curricular approach to teaching and learning. It will inspire and equip pupils with a passion for reading, writing and life-long learning.
The highest possible standards and achievements will be encouraged through core texts, investigating authors, a variety of genres, drama and the development of rich language within the context of creative learning.

At Archbishop Sumner we follow:
Foundation Stage Early Learning Goals (6 Areas of Learning) and Monster Phonics

Key Stage 1 and 2: National Curriculum, English Programmes of Study (Reading, Writing, Spelling, Grammar, Punctuation and spoken language)
PHONICS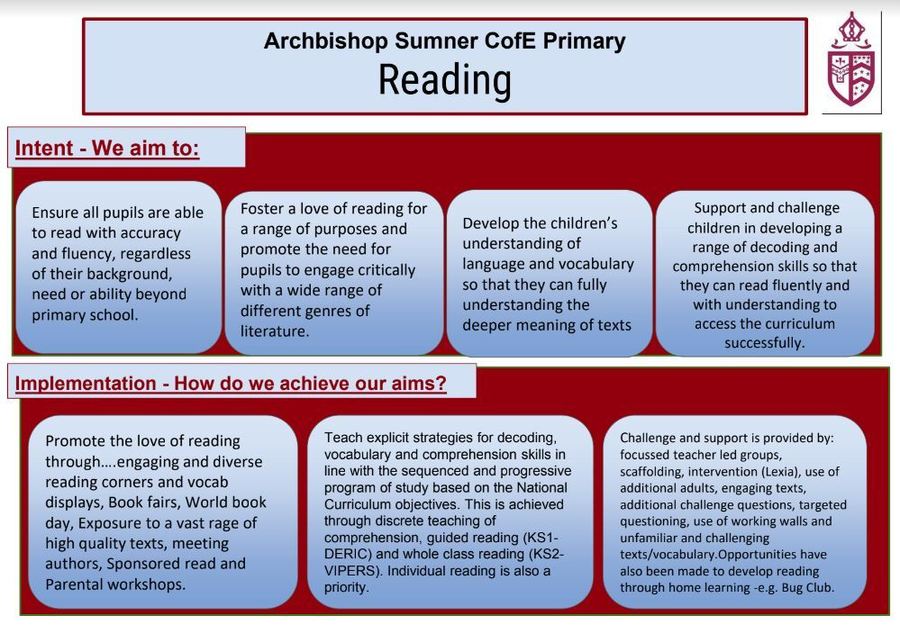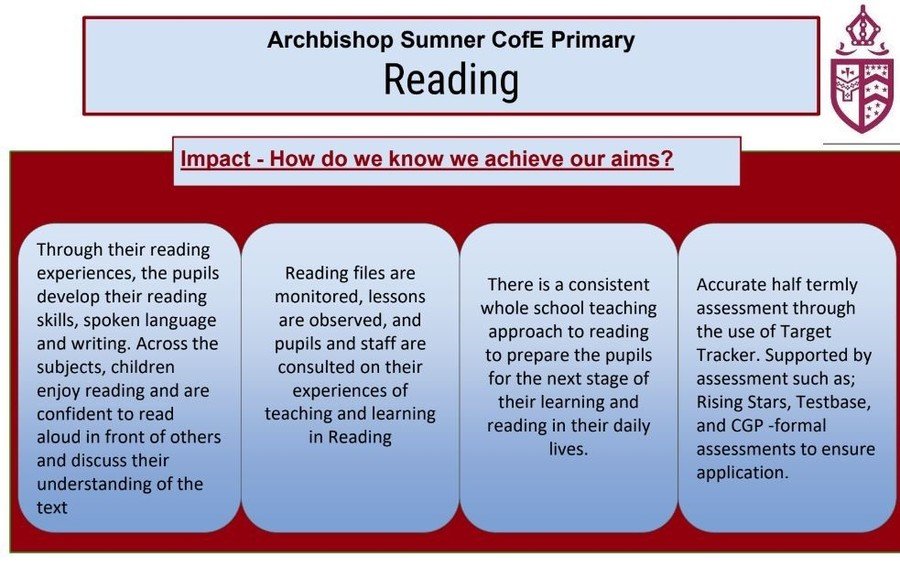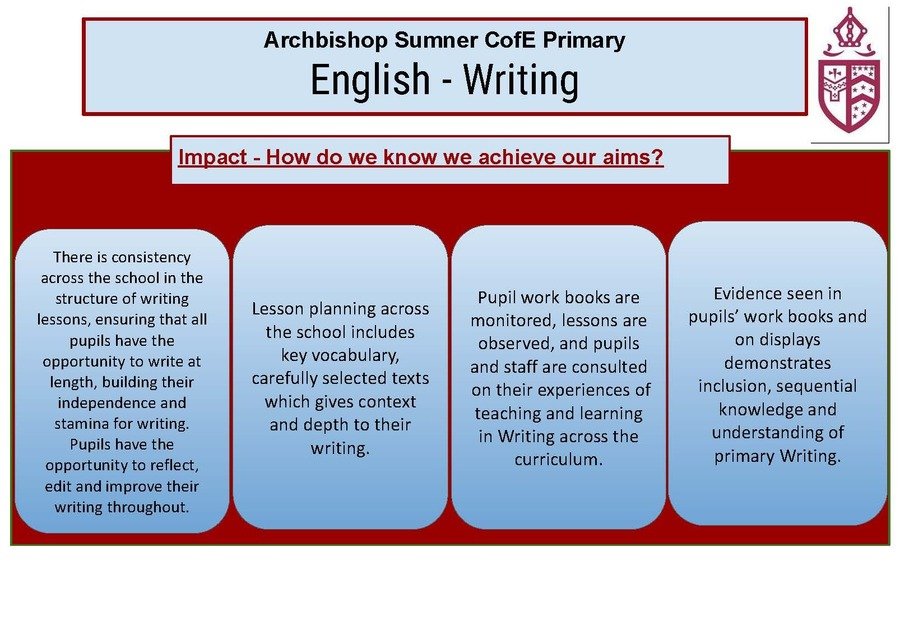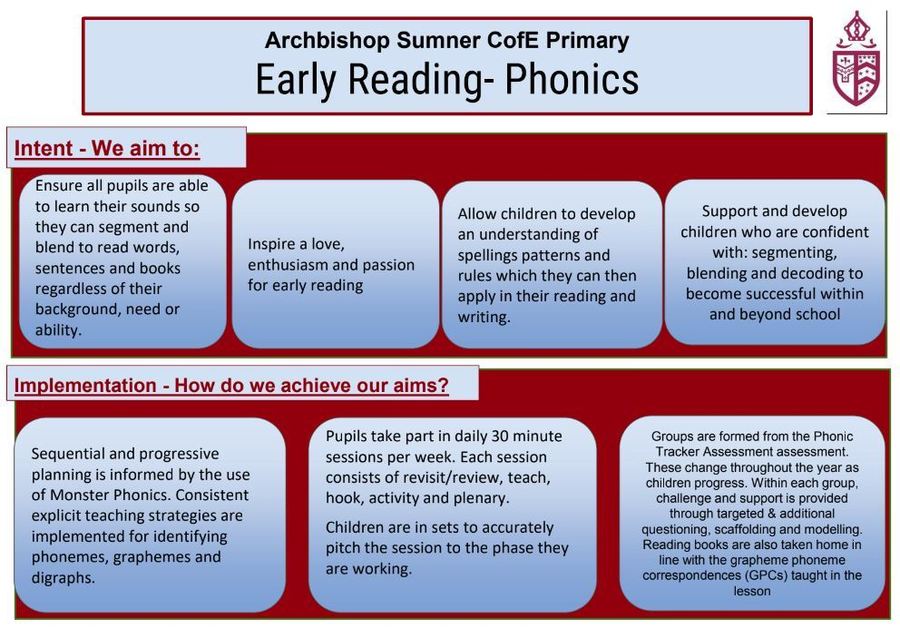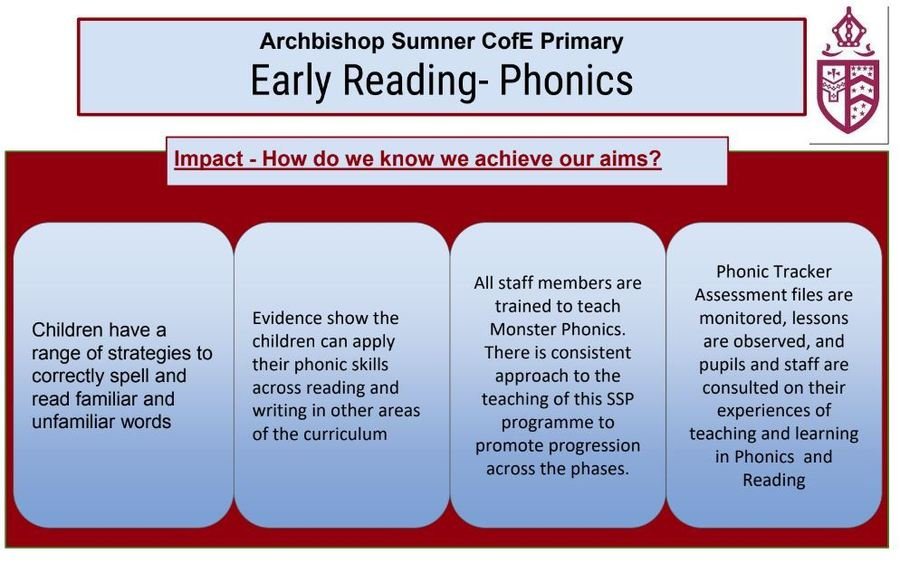 The Department for Education states:
"Phonics is a way of teaching children to read quickly and skillfully. They are taught how to:
recognise the sounds that each individual letter makes
identify the sounds that different combinations of letters make - such as 'sh' or 'oo' and blend these sounds together from left to right to make a word.
Children can then use this knowledge to ''decode' new words that they hear or see. This is the first important step in learning to read.''
At ABS we use the Monster Phonics programme as a method of teaching systematic synthetic phonics to children aged 4-7. Monster Phonics uses grapheme-phoneme correspondence as the first and foremost approach.
Our teaching is supported by using colour and monster sound cues to make the grapheme-phoneme correspondence explicit and easier to learn. We adopt a creative and kinesthetic approach to the teaching of phonics.
Directly linking each grapheme and sounds within words makes learning easier and fun. Once a grapheme has been taught, the colour is removed. Not only does this accelerate the learning of phonics, high-frequency words, including common exception words, are also easier to learn.
How is Phonics taught at Archbishop Sumner?
The children take part in daily 30 minute sessions every week. Most of the sessions are delivered in the morning and these sessions target the children within the phase they are working on.
In line with the Monster phonics programme, the teachers follow the teaching sequence below:
Review

Teach

The Hook- Video, Song or Story

Main activity
We assess and track the pupils' progress in phonics to review and adapt the groups as needed every half term.
Reception and Year 1 parents are also invited to a phonic workshop in the Autumn term to support the teaching of phonics at home.